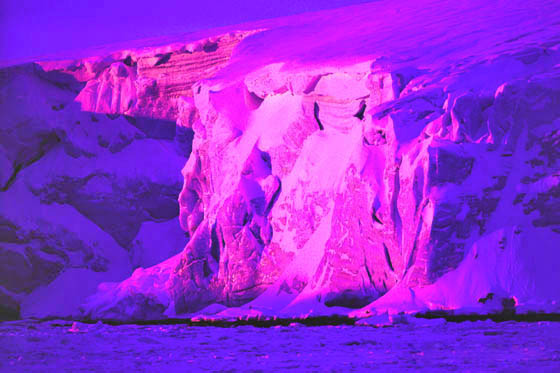 It is but a stationary warmth -
A latent kindling for the ethers which compose it;
Forces compelling forces into fixation,
The ice holds this the fiery tension.
Flaming mountains glitter in the sunlight,
Expire into the arms of patient cloud,
Gather, regroup and weep into the ground.
These great hunched bodies of pinnacled mass -
Some, scored rock beneath;
A frozen sheath enwrapped.
Patience too (that icy virtue),
Holds all the tension of that which is hoped for;
Latent, yet there, the Holy Spirit aware…
Numbed by the contradiction
Yet in place and secured,
Fully present,
For the future.